When it comes to choosing a breast form style, there are 3 main questions to ask yourself before you jump into choosing a shape. These will give you an idea of the different things to think about, before you go diving into the fun part of choosing a shape.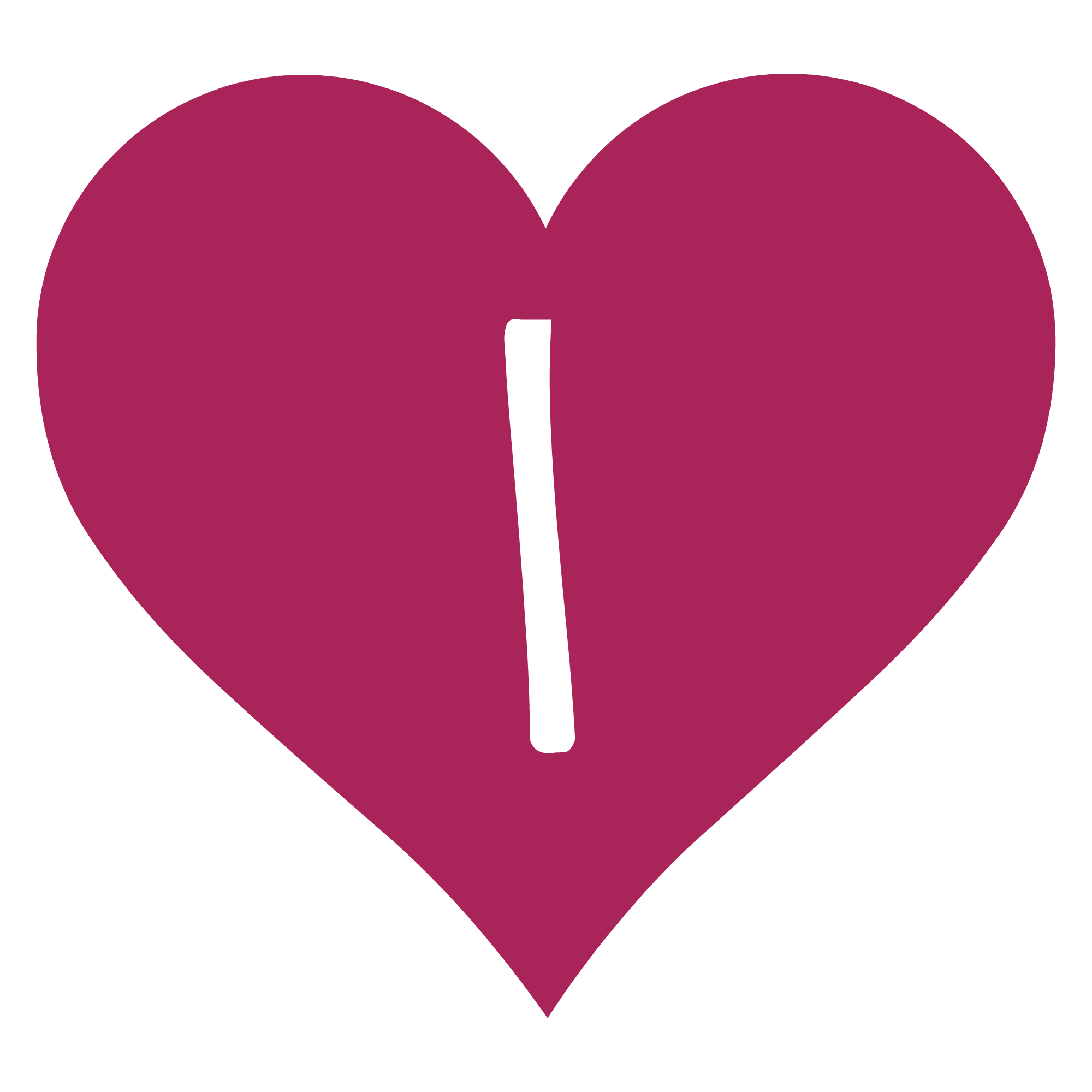 Do I want them to look good under or over clothes?
Some styles will sit above your bra cup, and can be visible when wearing a low-cut top. These styles generally give the most natural shape when dressed.
As a general rule, tear/peardrop shaped breast forms sit higher; Round/triangle sit lower.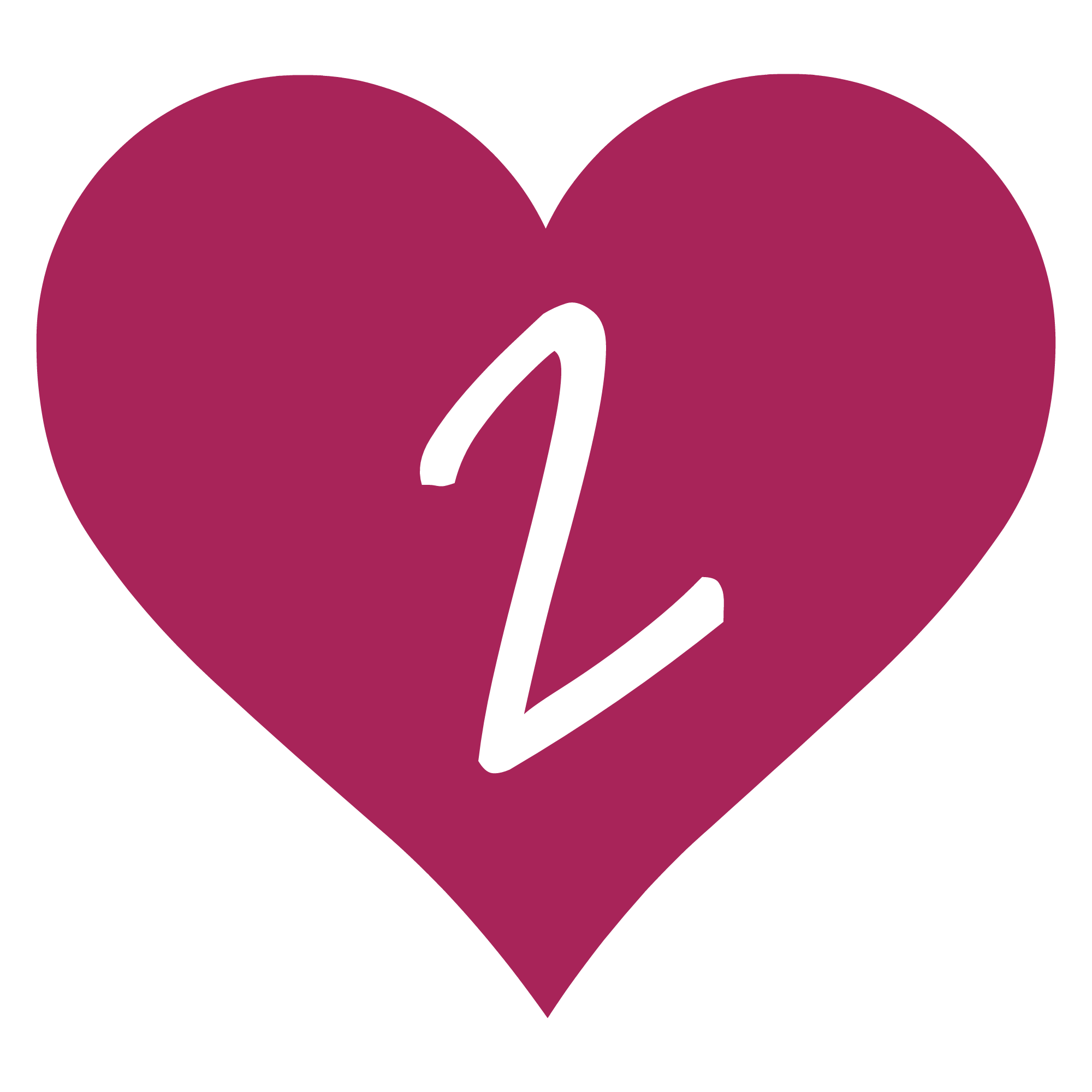 What kind of back should my breast form have?
If you have smaller breasts, you shouldn't run into too many problems when choosing a shape, as most shapes will easily mould to you.
Whilst the breast forms have all got super soft backs, if you have more breast tissue (approx B cup upwards) you'll want to ensure you choose the triangle style with a concave back. The pear shape also may work for you, so do get in touch to check.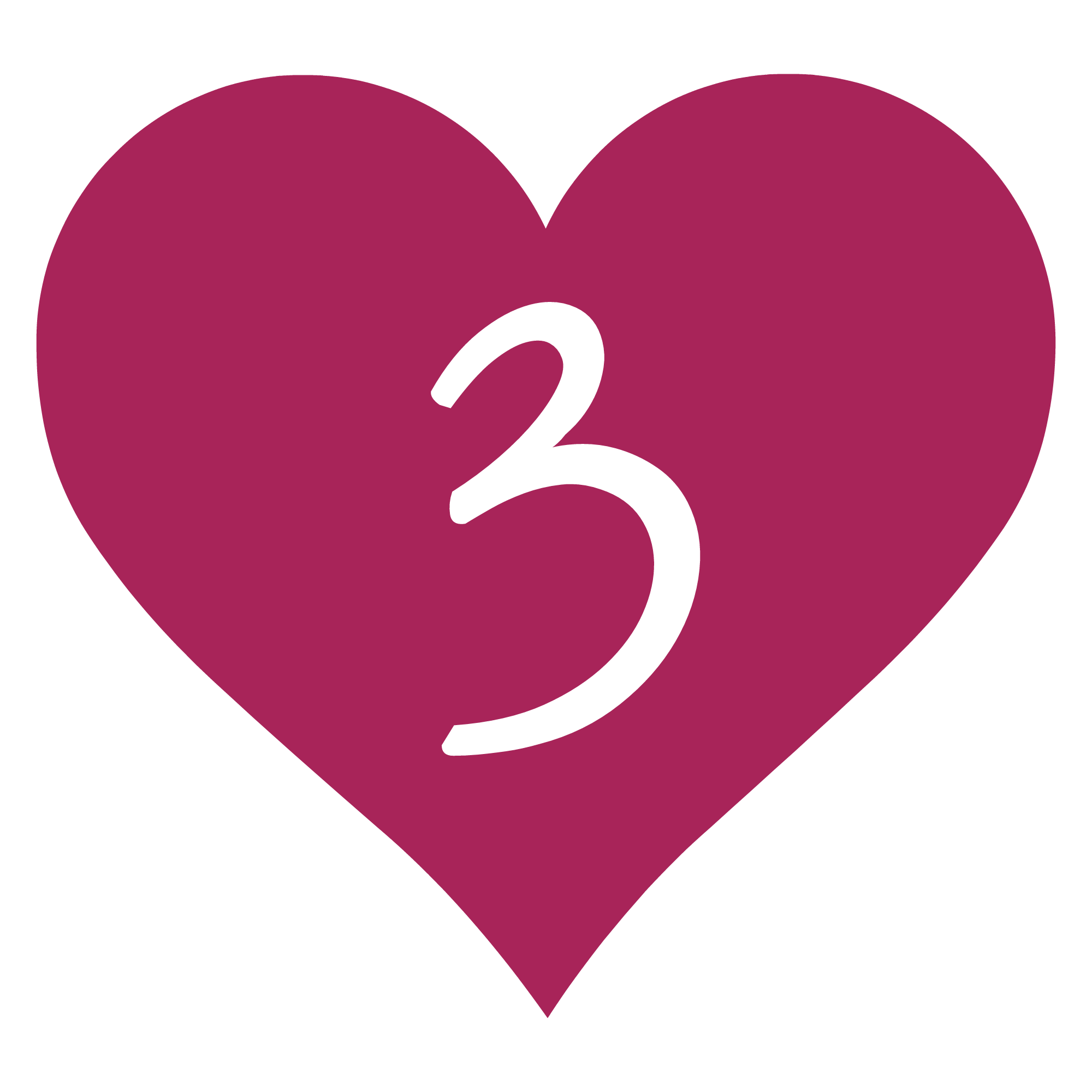 Do I want more pert or more subtle?
Teardrop styles are small and pert, whereas others are more subtle. The smaller sized forms (300g & 400g) will fit most frames. With the larger forms, it is best to stick to the form that best suits your frame size.
All dimensions are given in product descriptions, so you can fully understand their size (you can even draw it on your body in biro to help). We've also detailed whether they are pert or wide below for you.
Teardrop Style 1 Breast Form
(Narrow Version)
This is the classic breast form shape and looks amazing when fully dressed. Some styles will come up higher than other breast forms, so may show above the cup. It's this that gives the best shape underneath clothing, but you may wish to look at other styles if your needs are different.
Please check the dimentions given and compare them with your bra to see how they will fit. If you're unsure, I'm always happy to assist, just send me a message.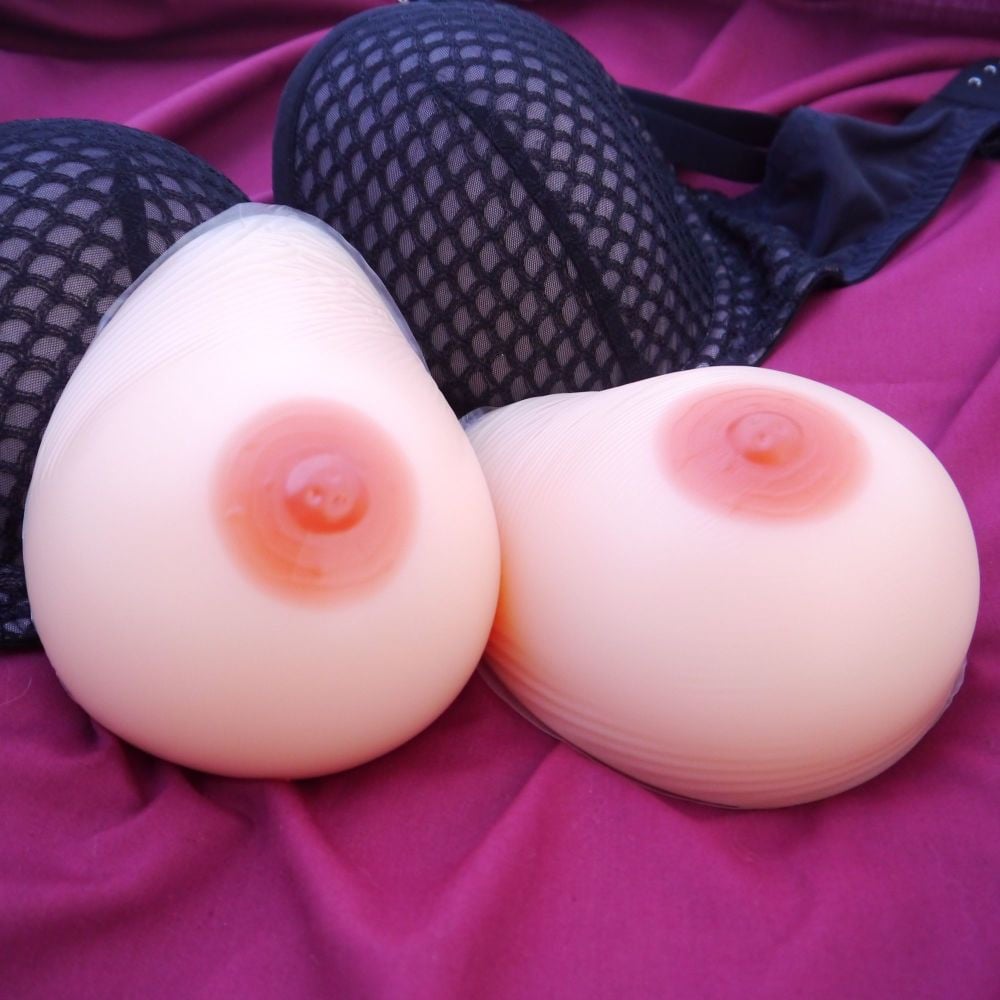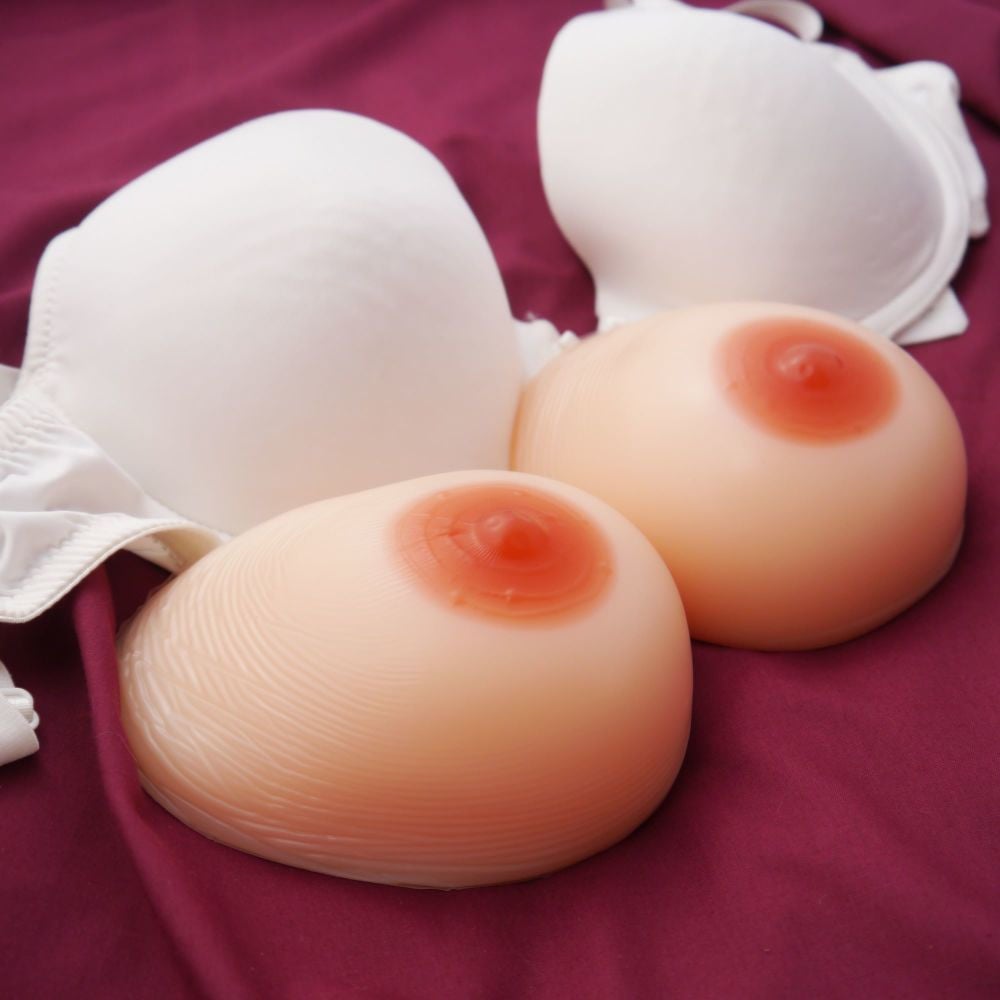 Teardrop Style 2 Breast Form
(Wider Version)
The teardrop style 2 breast forms give the same natural shape as teardrop style 1, but best suited to a slightly wider frame. The 300g and 400g pairs will fit 28-36" band widths best and won't have such a good result for sizes 36" upwards. 500g pairs should be fine, but you may with to take a look at triangle and pear shaped breast forms if you wear a 36" or higher band.
As always, I recommend checking the dimentions listed and comparing them with your bra to see how they will fit, and if you get stuck, just give me a shout. I'm always happy to help.
Triangle Shaped Breast Form
(Concave back)
The triangle shaped breast forms work well for mid-wide bras, approx 36" upwards. They have the most concaved shape back out of all the breast form styles and therfore can accomodate the most amount of natural breast tissue, whilst maintaining a natural shape.
Smaller frames may wish to check out the teardrop style breast forms but do check out the dimentions on each listing, so you can see how the breast form will fit your size.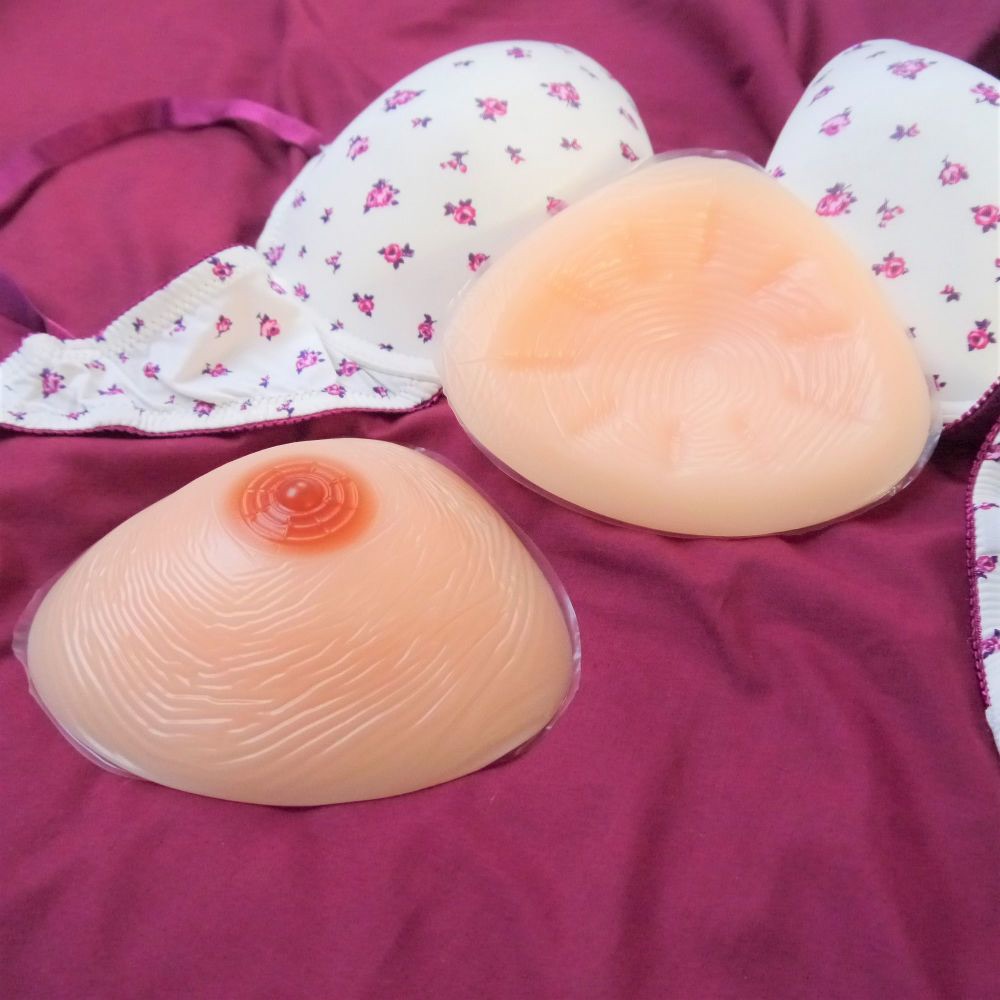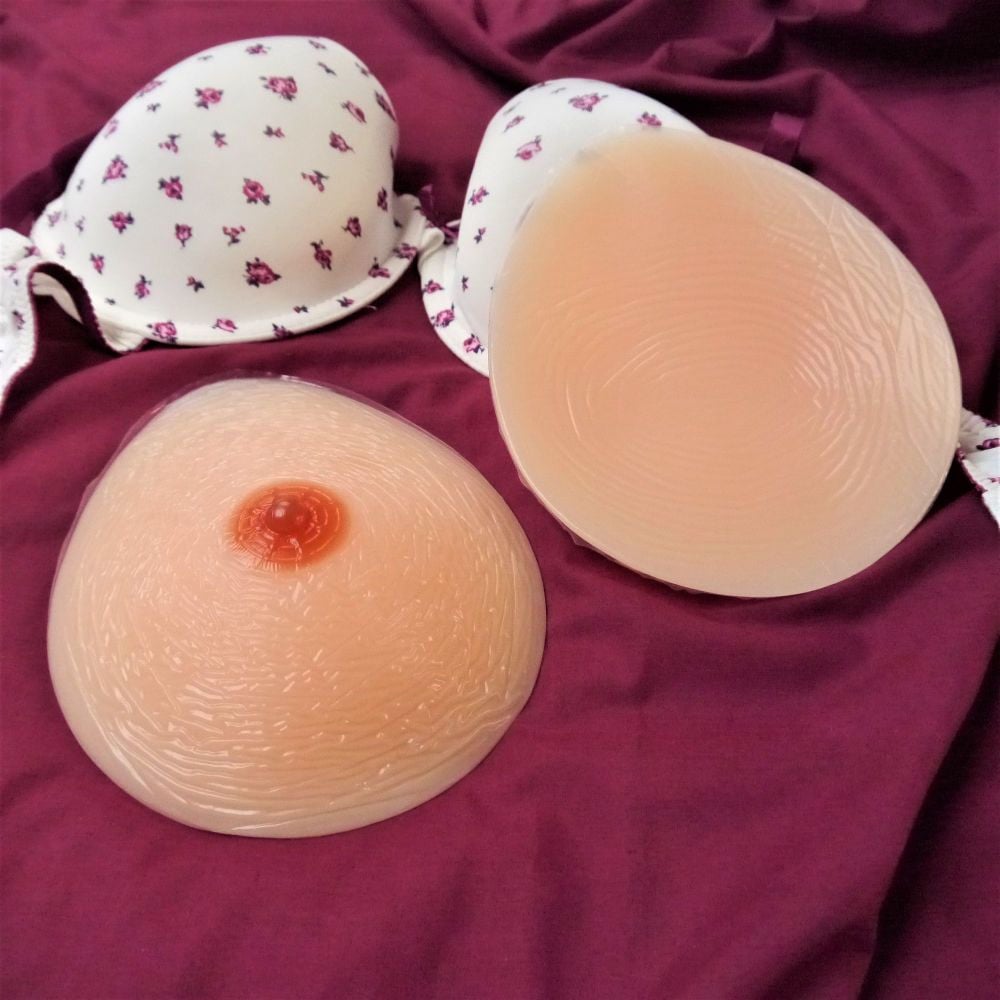 Peardrop Style Breast Form
(Wider Bottom)
The peardrop style breast forms are very similar to the teardrop style forms, but they come to more of a point at the top and are wider and flatter than other breast form styles. This makes them best suited to a 40" band upwards, for those wanting to achieve up to a C cup result. Unlike some of the other styles, the peardrop style breast form doesn't offer as much depth and is a little more subtle.
If you're looking to achieve more depth and definition, you'd be better off checking other styles. Listings include plenty of information, including the dimentions, so use this to compare with your bra to get the best results.
I really hope this guide has been of help to you. I'm forever looking to add extra information and resources, based on the questions I get asked most, and of course your lovely feedback. You can take a look at more under the help pages tab or jump in my inbox for a private chat.
QUICK LINKS:
What Are Breast Enhancers?
Are you Wearing the Right Size Bra?
Suggested Breast Enhancers for Your Size
Breast Enhancer Fitting Chart