November, November, it's SALE November!
Posted on
This is typically my quieter time of year, after the busy Summer period, and just before the party season starts. I use the time to do my account and the other things that have been pushed to the side during the busy time.
I also do one ALMIGHTLY stock check, and I like to put a little

on. Sales of each style and colour go up and down due to lots of factors, but when I've done my big stock check and I know which I've got plenty of, I like to put them on sale for you. There is a mixture of breast enhancers, breast forms, tape and nipple covers in the sale.
Hopefully this gives you some brightness in these dark days!
This time around, I've put them all in one sale category as well, so you can see exactly what is on sale.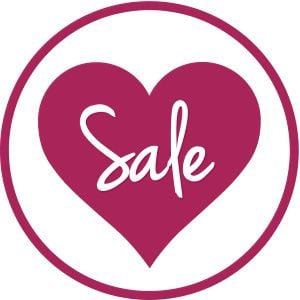 You may also notice that it is a strange amount to be on sale by, 11%. This is because this year is my 11th running my lovely little shop full time. Yay! What better way to both remember that and celebrate, than with an 11% sale.