Why Don't You Show the Enhancer in a Bra, Jo?
Posted on
When people make a purchase from my store, I send a little feedback email so people can let me know how they feel and how I can improve.
One thing that has been mentioned a few times is this:
"You really should include pictures of the enhancers on a someone so we can see the results"
I felt it's about time I responded to tell you I hear you! I need to explain my reasons for why I've not done that on my site.
It's something I explained a lot when I first started out (2007!) but not something I have chatted about recently, so I certainly feel it's time.
First of all, I fully understand the logic. We like to see a product in action in order to understand it. I certainly do when I am buying things, like the jeans I am looking at getting myself at the moment. I like to see what size and height the model is, and work out roughly how they will work on me, based on that image. The problem is that enhancers don't quite work like that, and to put it simply, I don't want to mislead anyone.
The problem we have is that what an enhancer looks like for one person, is not necessarily what it will look like for others. I think this is a big issue as it can mislead.
There are a few factors involved in this. The first is that if I show say a style 6 enhancer in a 34B bra, the result will look different to the look and boost that a it would if I photographed a 36C person with the exact same style. As a result, I would be showing a product giving a result that will not happen, and that wouldn't be right. I could of course show images of the product in each bra size, but that would be about 30-60 pictures for each product.
Then it's compounded by the second factor, breast shape.
There are many different breast shapes out there, which all respond differently. This is in bras, but even more so with breast enhancers, especially when breast density is varies. They can be full on top, full on bottom, rounded, triangular, tubular etc.
To add to it, breasts can come in different densities and change over time, through age, breast feeding and weight loss. This really affects how much silicone we need, as breasts that are not so dense need more to push and shape. Someone with style 6 who hasn't breastfed may get a different amount of boost to someone who has.
Then it's the simple factor of the bra it's in. As I'm sure you know, bras are not equal, and all fit and work differently, from brands to different bra shapes. The bra used in the image would not match the bra the customer uses.
With all those factors, you can see how if I put a model in a 34C bra with style 6, they could give a different visual image than the customer may get, even if they were a 34C. It's not something I feel comfortable about doing.
I did wonder about having the images labelled, so like the jeans say the model is this and that, for sizing reference, but at the end of the day there are so many factors that would mean the customer would get a different result. A jeans company only has to take a picture of say 10 sizes, and can show it for each, so it's quite accurate. My customers would vary so widely that it still wouldn't narrow it enough.
It's something that I hope to work around more in the future. I am a little store and I don't have the resources to do that now, and that's not really a bad thing. By keeping small I can't have all those images taken and sizing options expressed, but that does mean that it's just me running my shop, so I am here for you. I like to keep it small and personal with you.
The main thing to remember is if you are not sure, use me! I try to give as much information as I can, but many of you have specific needs so use me as that's what I'm here for. I have about 15 years of experience now, so pick my brains and we can work out it together. Tell me your size, goals, issues and we can go from there with finding you the perfect fitting breast enhancer 😊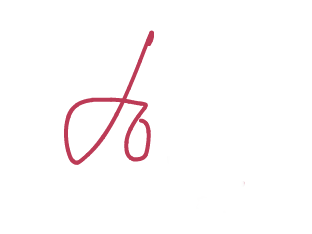 XXX