Tips For Great Results In Bikinis
Posted on
With summer fast approaching and more and more of you emailing me about it, I thought it might be really useful to write a little about bikinis. I am going to detail what works best with and without enhancers and the style of bikini that are best to look out for.
The Bikini Problem
The main issue with bikinis is that their cut and fabric is designed to be light, and therefore isn't supportive. There are styles that tie around the body, styles with thin straps to hold the bikini to your skin rather than to support your breasts, and styles with very small triangular cups. The problem with these is the complete lack of support. If you think about bras, the best results you will get are those that are structured. They hold you in the right place and way, and allow your breasts to be held up, to be pushed up, to be held together and where you want them. With bikinis, we go the other way by buying ones with little structure. We can't fight gravity, so the result is that your breasts will sit lower, move around more, will not have any rounded or cleavage look at the top, will appear flatter, will appear smaller. If any of those affect your confidence it's not good, but add the most important one that your breasts are not supported and therefore put strain on your back and neck, and it's time to rethink.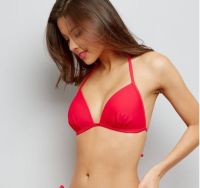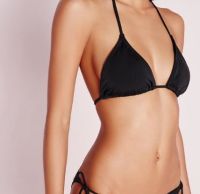 The Better Option
The good news is the same kinds of bikinis work well with breast enhancers and without.
The secret really isn't a secret at all as we all know it...it is....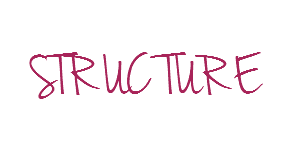 If you get structure in your bikini top you will be supporting your breasts to keep your back healthy, keep them healthy and keep them where you want them to be and how you want them to look. If you choose to wear breast enhancers, you will also then give them something to push against to push you up or in, and ensure that they are well held in.
What To Look For
When choosing your next bikini, go for as bra a structure as you can. This doesn't have to be boring as there are fabulous ones out there. They will look great and keep you and a breast enhancer well supported Go for styles like the ones here and you will find you get much better results.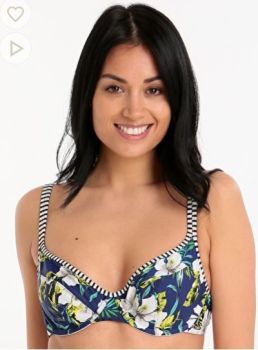 Don't forget all of my styles are safe to wear in bikinis and if you need any help, just get in touch.