Feminist Icon - Nellie Bly
Posted on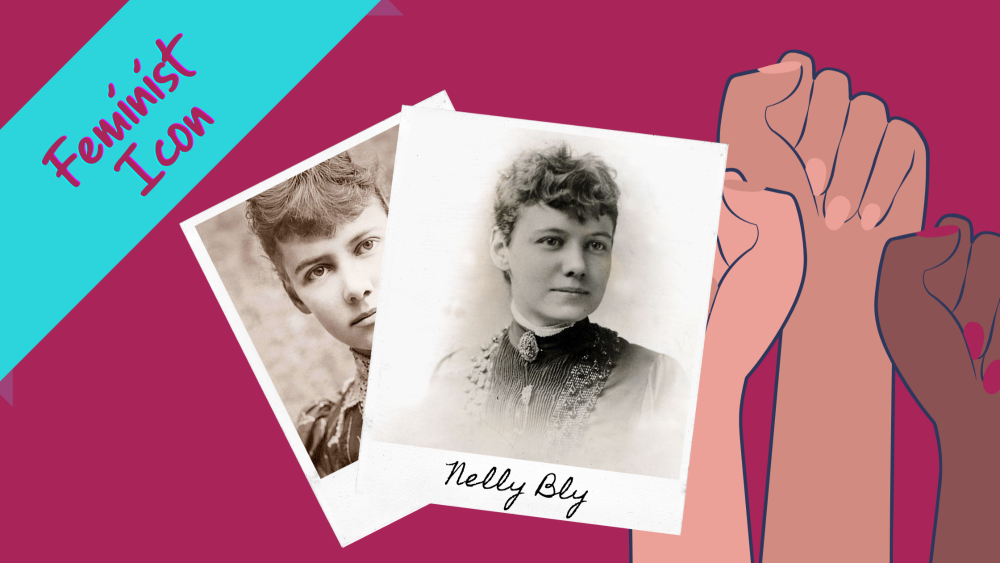 For the next in my series of Feminist Icons, I'd like to write about a lady I read about recently in my National Geographic magazine. It's so nice to be able to discover stories of confident, empowered, game-changing people who have been able to help carve a better future for women, and share them with you here. I love it :)
| | |
| --- | --- |
| Nellie Bly was an American pioneer of investigative journalism and was born in Pitsburgh in 1864 as Elizibeth Jane Cohran. At 21 years old, she wrote a letter to her local newspaper to rebuke an article entitled "What Girls Are Good For". The newspaper was so impressed that they hired her, go Nelly! She was born Elizabeth Jane Conran, but preferred to use pen names Orphan Girl and Nellie Bly, and grew up experiencing hardship after her father died when she was 6. Money was difficult, and her Mother married and then divorced an abusive man, which helped start a fire inside Nelly to succeed in journalism and call attention to the difficulties that working-class families faced in their daily lives. | |
Life as a journalist at the Pitsburgh Dispatch wasn't all she dreamed of, having been restricted to writing for a segregated women's section of the paper. Nellie could have accepted this comfort of employment, but instead she decided to make a shocking move for the time, and head off to Mexico alone to work as a correspondent. It is this move, that I love about her the most, as she was willing to risk herself in order to further her skills, find new stories and report on things that were being hidden from journalism. During her time there she wrote about the exploitation of peasants, and by whom they were being exploited, and it was this that ultimately forced her hand to leave in order to avoid arrest from the authoritarian government.

Of to New York Nelly went, in a time that its creative journalism was booming. Nellie's first assignment for the New York World involved her getting herself committed to an asylum in order to write an undercover piece about conditions there. "How will they get me out?" she asked, "First get in" was the answer. I'm not sure that's an assignment I would take, but Nelly was undeterred and managed to get herself certified as "demented". She soon realised that institutions were overcrowded (built for 1000 but housing 1600), understaffed (only 16 doctors), employed ill-trained and brutal staff, and had horrific conditions. The patients were not only mentally ill, but also immigrants unable to communicate and the extremely poor. Nelly was appalled by the fact that no women were given the chance to prove their sanity and that that government felt it was acceptable to keep women this way. She resolved to change all that.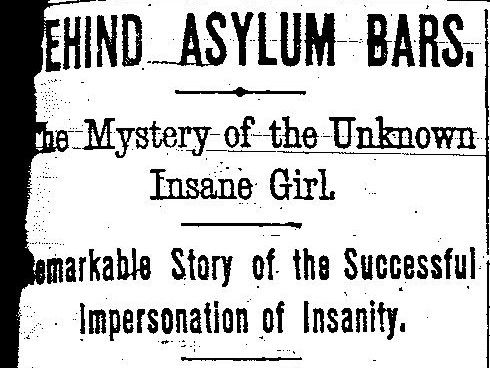 After 10 days, Nellie was released thanks to the paper's lawyer, and her article shocked the public and triggered a grand jury investigation. This led to increased funding and improved conditions, so it's undisputable that Nellie's risk paid off. As one of the first undercover journalism examples, let alone by a woman, Nelly has paved a way for writing that aims to penetrate layers of shielding and prompt education and change. For this I really do want to honour her.
Her following articles always included her name, showing how popular she had become, and included "Nellie Bly Buys a Baby" and "Nellie Bly Tells How It Feels to Be a White Slave". For the time, Nellie was boundary pushing and this continued when at aged 25, Nelly travelled around the world in 72 days in order to break Phileas Fogg's fictional record of 80 days. She became America's first celebrity journalist, but made sure all knew that she embarked on the trip after her newspaper thought it a better job for a man. She showed them
After marriage and a journalism hiatus in order to run her husband's company, Nellie returned to writing after moving to Austria and became the first woman journalist on the front during World War I .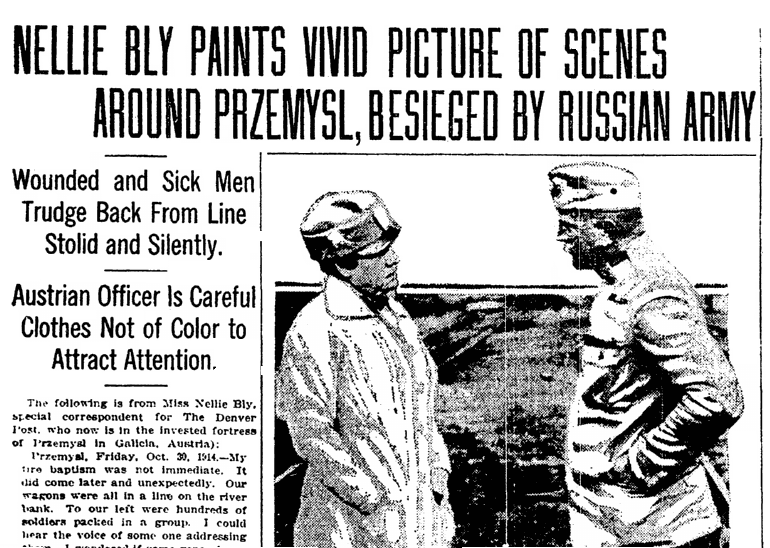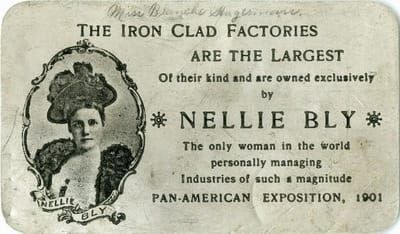 On her return to America, she continued to write and use her column to help people find work and housing. Nellie never gave up on the hope that her writing could help improve the lives of those who are fighting, in life as well as in war, and struggling with the challenges they are faced with and others are ignorant to.
Nellie died in January 1922 of pneumonia, and was 57 years old. Her life was rich, varied and boundary pushing, and I hope she felt beyond content at all she achieved. Female reporting and investigative journalism was forever changed by her determination and willingness to risk herself, with newspapers unable to claim that a woman "could not do it". Just ask Stacey Dooley.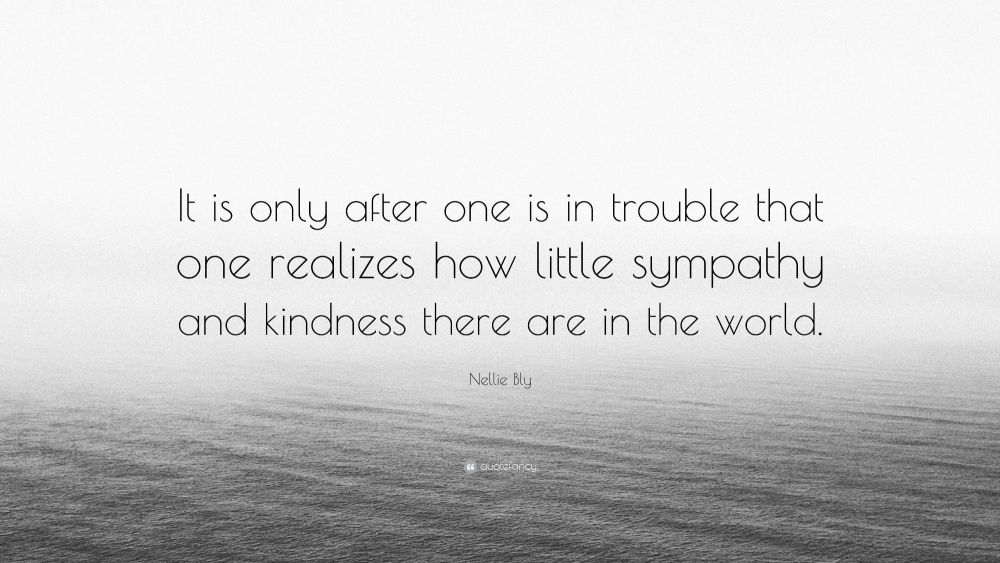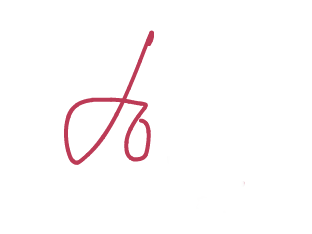 xxx