Feminist Icon - Dame Jean Macnamara
Posted on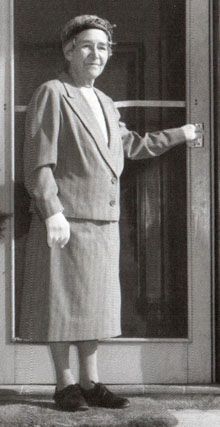 I'm heading overseas today with a little bio about Dr Macnamara. An Australian doctor and medical scientist, Dame Jean Macnamara applied her tireless work ethic to better understand and treat various forms of paralysis including polio. Her work contributed to the development of a successful polio vaccine in 1955.
Annie Jean Macnamara was born in Beechworth, Victoria, Australia1899, and as a teenager during World World I felt a strengthened resolve "to be of some use in the world." Standing just 152cm tall, the forthright Dr. Macnamara proved to be a force to be reckoned with.
Dr. Macnamara graduated from medical school in 1925, the same year a polio epidemic struck the capital city of Melbourne. As a consultant and medical officer to the Poliomyelitis Committee of Victoria, she turned her focus to treating and researching the potentially fatal virus, a particular risk for children.
In collaboration with the future Nobel Prize winner Sir Macfarlane Burnet, she discovered in 1931 that there was more than one strain of the poliovirus, a pivotal step towards the development of an effective vaccine nearly 25 years later.
Dr. Macnamara continued to work with sufferers of the disease—especially children—for the rest of her life, developing new methods of treatment and rehabilitation.
For her invaluable commitment to children's lives, she was appointed Dame Commander of the Order of the British Empire (DBE) in 1935. During her lifetime, Dr. Macnamara's research also played a major role in the introduction of myxomatosis to control rabbit plagues, minimising environmental damage across Australia.
The polio vaccine has changed millions of lives, so thank you Dr Macnamara.