Out With the Old and in with the New! New Product Coming and Goodbye Style 7a
Posted on
| | |
| --- | --- |
| | I'm back up and running fully post-Covid and all the complexities it brought, and I've just remembered that I didn't let you know the great news. |
| Style 12 is getting a bigger version! | |
I started working on her a while ago and she went into production recently, and will soon be here for me to share with you.
Style 12 works so well, with her concave back to give you a boost whilst sitting great against your chest of any size, but I am getting more and more 38/40/42" band ladies who have small cup sizes and would just like a little more shape. This is the same for the trans community too, who are often in the wider band sizes, so need an enhancer with a little more width and the possibility for growth. My current style 12 size is huge for ladies with smaller band sizes, but not quite wide enough for those with bigger bands needing a mid to bigger boost.
The only option until now has been my triangle full breast forms in the 400g size, which is a big enough step up to make a good difference and give a great weight. The issue for some has been the cost, as they come with a fully crafted and darkened nipple, which adds a great amount of cost. Many customers do not want/need this as they are looking for something more for the odd night out.
So, I decided in the New Year to go for it and make pairs in a 360g each side with no nipple. This keeps the costs right down for you, and makes them the biggest breast enhancer in my range, as they are a whopping 720g a pair.
She's due in soon, so I shall be getting the photos done and getting her on the site for you asap. YAY!
---
Out with the Old:
With an equally heavy heart, it's time to say goodbye to style 7a.
She was one of the first styles I made, right back in 2006 and has been a big part of my range ever since. Over time I've developed new styles to the great range I have today, and there are sometimes a lot of overlap with styles that fit people. It can get a bit confusing with choice, plus there are still sizes that I can't cater for as much as I'd like to (hence the introduction of the bigger style 12). I have to make space in my budgets and looking at style 7a, I realised it was time she retired after all her fabulous hard work through the years. Most women find style 7b a better size, or are catered for with style 9, so it's a logical move to retire her and concentrate on new styles to help fill the gaps in my range. I have lots of stocks left and I will keep these exclusively for my site alone, once the stocks run lower. This should ensure that she will be available for a good while for those looking for a new pair. After that style 7b will simply become style 7.
| | |
| --- | --- |
| Goodbye my lovely style 7a, you've been fabulous! | |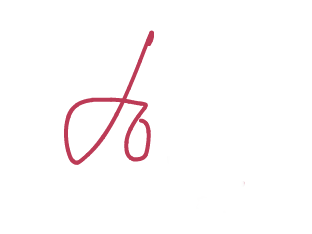 X X X