Boxes For My Lovely Breast Forms
Posted on
Hi everyone
Not such good news for this post I'm afraid...I can't get hold of the lovely black boxes at the moment.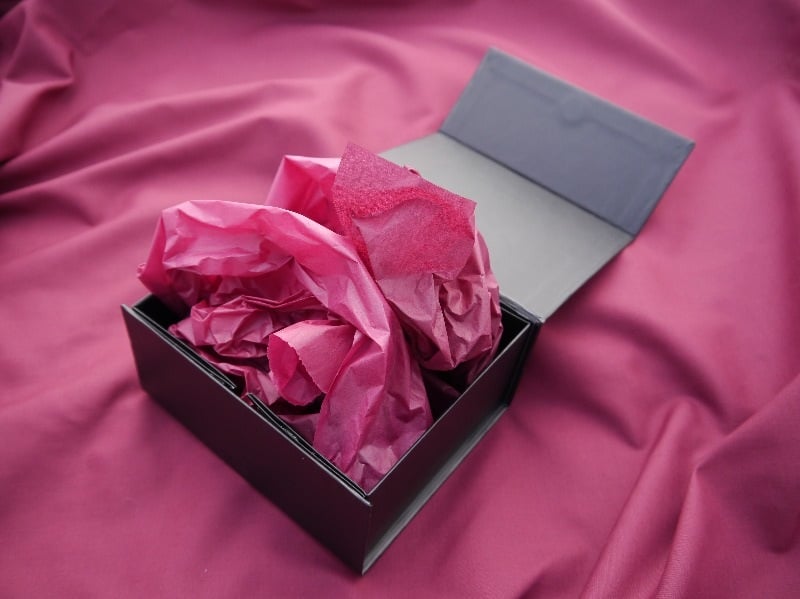 Those of you who are familiar with my breast forms may be aware that I normally like to give the option of a lovely luxury magnetic closure storage box to keep them in. Some of you don't like to keep them in a box, but instead in with all your other goodies directly, but I know a lot of you love the boxes and I always have it as an option for you when buying the breast forms.
I tried many companies and in the end I found a lovely company that makes boxes worthy enough to keep them protected and cosy. They really are a lovely luxury strong box and they are eco friendly, fitting in with my Jo Thornton business values. They are however currently out of stock of the size box that most of the false breasts need, and are unsure when they will get them in. I shall keep checking for you, but for now I've had to remove them as an option at the checkout until I can get hold of them again.
I do have some large ones still that house the very big forms, and you are welcome to purchase one should you wish (they are big enough usually to hold the breast forms and a few bras or a couple of sizes of breast forms in together. If you'd like one just send me an email before purchasing and I can sort that out with you. You can also buy the forms now and purchase the smaller box from me later should you wish.
In the meantime I am very sorry and I shall get them back on the site as soon as the nice box people can supply them.
Jo xxx