My Environmental Efforts
Posted on
Keeping my store environmentally friendly has always been something that I am passionate about.
I will always struggle with that the silicone breast enhancers themselves are not recyclable, but I hope this will change in the future, and it is why I work on making top-quality products. I don't like to go along the lines of other stores, with cheaper products, even if those cheaper prices do mean it attracts more customers. Instead, I would rather spend more in manufacturing the products, so I can not only make the manufacturing process as environmentally friendly as possible, but also make products that are designed to perform well and last as long as possible.
I do my best with small changes as often as I can make them:
I have always recycled all the business waste possible.
I moved to fully recyclable Jo Thornton labels in 2011
Not long after I introduced recyclable tissue paper packaging as the packaging that most of my products go out in. I knew that most customers would not doubt that they could recycle tissue paper and paper recycling is on of the things we are best at out of all recycling types.
I added natural cotton organza bags and fully recyclable cardboard boxes as other product options, later that year, rather than plastic based bags.
In 2013 I made my fashion tape rolls have recyclable backing and a recyclable inner roll.
I took active steps in 2014 to audit all my storage and I now only use cardboard and wooden storage in all my storage areas.
My mailing bags have always been recyclable for the bigger sizes and biodegradable for the smaller sizes. Technology has moved on in this area, so I am working with a factory to make bags just for me that will dissolve to Co2, water and eco-friendly biomass. They will use vegetable inks and there will be no residue left of the bag but those compounds, and this is the most eco-friendly option that is available. These are nearly finalised and will be packaging your goodies very soon.
My next steps:
My next step is to look at the bags that all my tapes come in. The problem that I have is that the tape is adhesive, so I am unable to use a paper or cotton based back as the tape will remove some of that packaging and be hard for you to remove. I am going to try other biodegradable plastic types to see if I can get one that ticks all the boxes.

I will also continue to check for biodegradable jiffy bags. At the moment the only ones available are the padded bags with shredded paper in and these are often not recyclable as the fibres clog the machines when they break open. I will keep checking to find a bag where the bubble wrap lining is made of biodegradable plastic, or see if some other options appear as an option. For now, I will try to use cardboard boxes whenever possible, but as these are around 6 times the price, it can be very difficult whilst keeping my prices low for my customers.
I am glad to see the sway in thinking towards protecting the environment and I will always do all I can to do the best I can.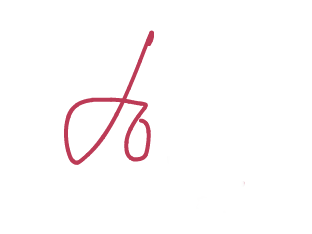 xxxx