Breast Form Sizing 400g Sketch
Posted on
To follow on from my last post, here is the quick sketch for the 400g breast forms.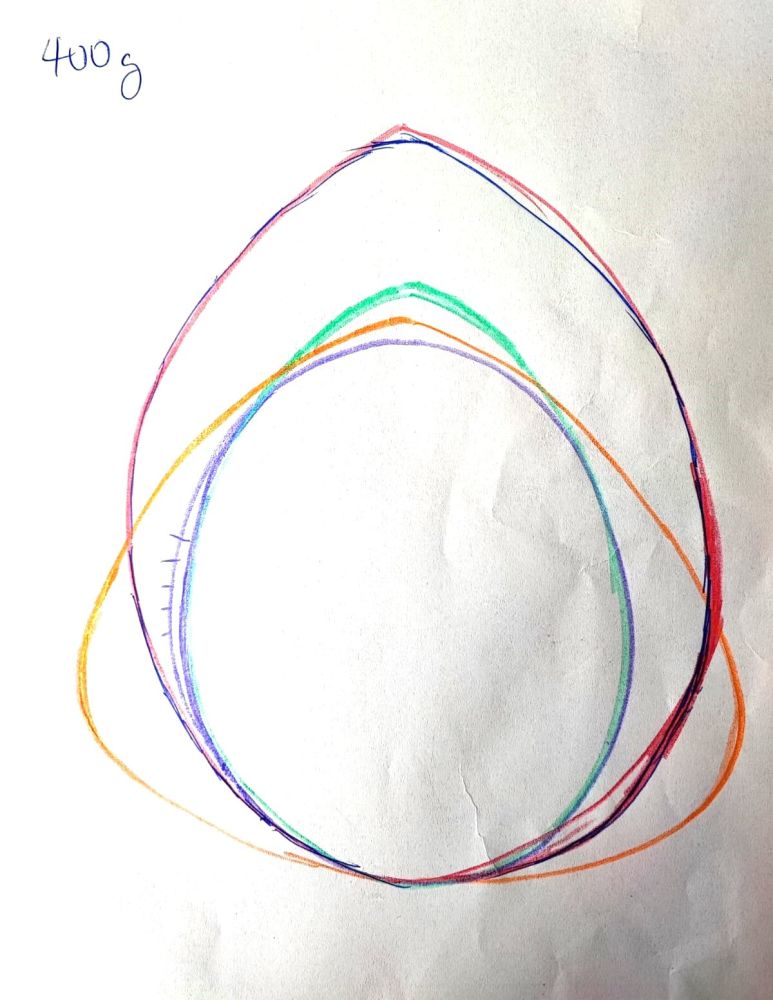 Sorry it's not so neat! Instead of re-drawing it for you, I spent the time researching and ordering a graphics tablet. Hopefully, I will be able to recreate it really well for you digitally that way. I'm quite arty, so I am looking forward to using it to make you more resources to help.
It may take me a while to get the hang of using it, but thanks to a lovely customer who replied to my previous post, I now have QCAD, which is software to help with making technical drawings. Fingers crossed!
You can however see from this sketch that there are only subtle differences at the top between style 1 (in green) and 2 (in purple), that the triangle shape is a balance between width and height (she manages more width due to her concave back meaning there is more silicone to spread out wider) and that the pear shape in red is a much bigger flatter style, so great for bigger body frames looking for a more subtle look.
If you have any questions, do let me know.