Boobylicious Tape In All Shapes And Sizes!
Posted on

First of all, I've been so happy with hearing how well you've got on with my boobylicous tape, so thank you for all the emails that have helped me see that it was worth the effort of introducing this tape :) It is such a hard balance with tape, with creating the right ratio of stick to not causing discomfort or problems when removing tape. I will never get that balance right for all people, as everyone has different skin types etc and I'd rather be cautious, but your emails show me that the tape has been really helpful to many people and has really opened up the ability to wear less supportive bras and to go bra-less in many cases. I hope I've got a great balance, and the feedback has been really positive so I am so pleased.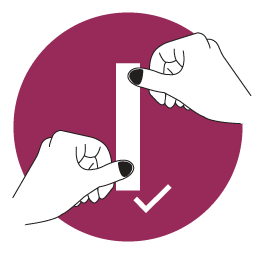 You may have also noticed that I've grown the range of tapes that I have, thanks to your feedback. I was approached by many customers asking for a sheet that is bigger, so that it can be cut down exactly to size or trimmed around a smaller breast form or enhancer for the perfect fit. As a result, I introduced my A6 size sheet. For those of you not so familiar with the paper size concept, it's a postcard size of 10cm by 15cm.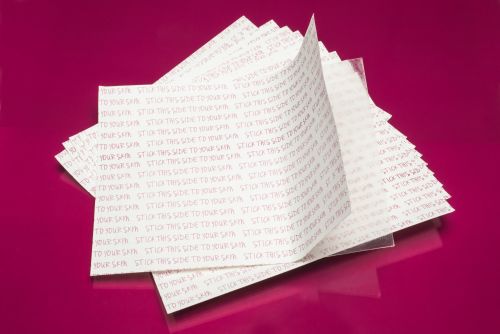 I also introduced the strips in normal and wider size of 2.5cm. I love to give you flexibility and choice, as it seems that some customers prefer to use one wider strip rather than 2 thinner ones for some bras/enhancers and this ultimately offers better value. Some enhancers are too small for the wider tape and only need the one narrow strip, so by offering both you can choose exactly what you'd like.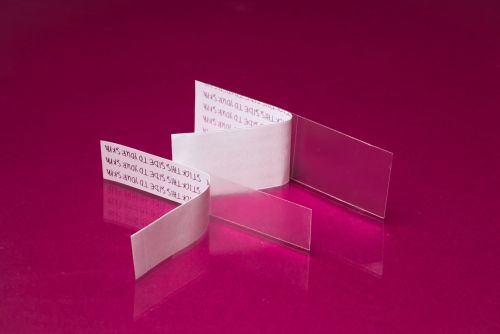 I've also got the discs in 8cm and 11cm sizes, which are perfect for the different size breast forms.
The next step is for me to see if I can get it to release better from the clear backing side, as I know that some of you do struggle to get that side off. I will be working with the factory to see if they can make the tape release easier for you when I do my next big production run of the tape.
Whilst writing this, I've also thought of another thing that might help you...the introduction of a sample pack. If you are going to use the tape then it can be tough to know which would be best I should imagine, especially now I have so much choice with 2 sizes of strips, 2 of discs and the sheet. I know some of you use a combination for the bigger breast forms, so offering a selection pack with a few of each type would perhaps be useful. I'll put together some packs with some of each in, so you can try the different types rather than having to commit straight away to one type of boobylicious tape. I'll get on to working out the best numbers of each for the pack and the price and pop it in the store asap!