Padded Bras - Help Or Hindrance?
Posted on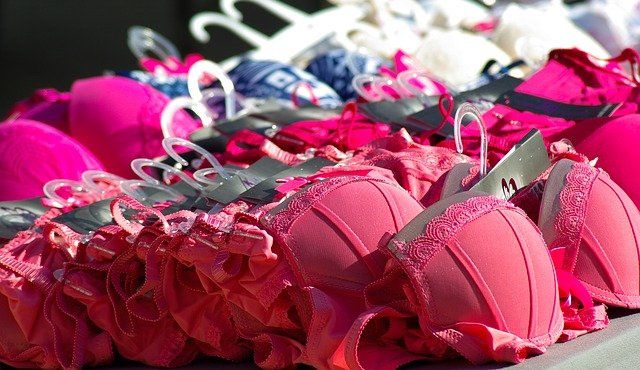 The question of padded bras is one I get asked a lot, so I thought I'd pop a little blog post here as a help guide.
Padded bras are great, they offer shaping an contouring to help give you a boost, but they are not without their issues. They can generally only add up to 1 cup size, but many bra companies claim more than that. It's often a little misleading, as what they are refering to is the boost the more padded bras can give to a 30AA bra, so a relatively small amount of padding is needed to get them up to a 30B cup. For a 38" bra however, a lot more padding is needed to get from an AA cup to a B cup. It's all about the volume, and there is only so much a padded bra can do and only so much oomph it can give. This oomph will also fade over time as the bra is worn and the fabric and foam filling stretch and squish.
This is where my breast enhancers can really help. You can choose the size you'd like for the boost you'd like, and interchange them with different bras. I can boost you from half a cup size all the way up to 3 or more cup sizes for many sizes.
The big thing to remember howeever, is that that using breast enhancers with padded bras will often not work. If you have a simple padding all over, or a very small shaping inside the cup, you should be able to get great results, but if not you will probably find you have problems. This is simply becuase they are both trying to do the same job, giving you the same boost from the same place in the bra. The padding of the bra can push the enhancer away from where it needs to sit, giving you a rather uneven and possibly uncomfortable look.
Breast enhancers thrive in a smooth cup on the inside of the bra. It can be a full cup, t-shirt bra, lace bra, lower cut bra, balconette style etc, and depending on the style and shape breast enhancer you go for, it should do the job perfectly for you in a normal bra. If your bra has some more defined shapping inside the cup however, you may find that buying a normal smooth bra to work with your enhancers gives you the great look you are after and opens you up to all the posibilties of the various breast enhancer styles and shapes. Given a nice smooth bra, my enhancers can boost you up or out in exactly the way needed to give you great results.
If you need any advice at any time, just get in touch.